Here are some pictures I drew (listed in chronologically order from the time I drew them) based on some of my good friends. The first one I drew in February and the last one I drew was in August, so...
Enjoy! :)
(Oh, yes, and don't expect the clothing/accessories to be in any way accurate. ;)
This is for my friend, Elizabeth Lindsay, who I was fortunate enough to meet on the trip to Florida for the Bible Bee. She's really good at photography! (You should be able to zoom the pictures in by clicking on them :)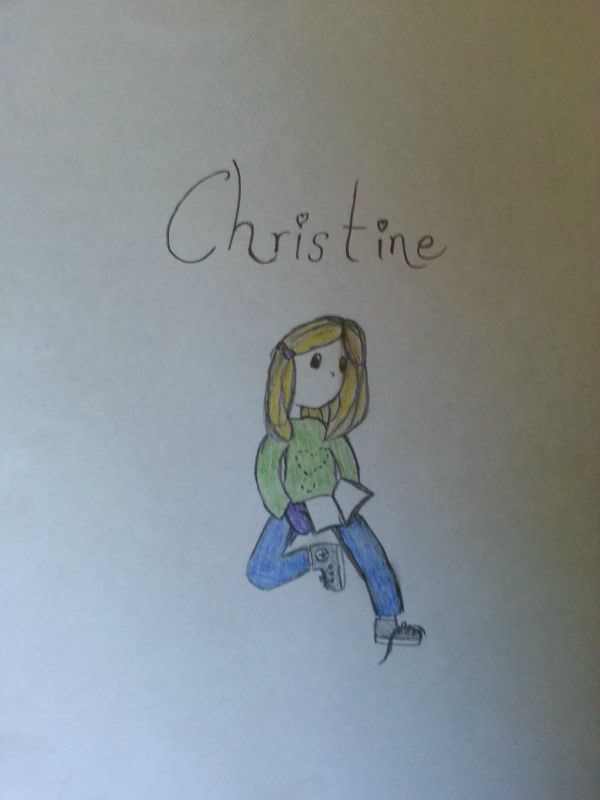 For my friend, Christine Taft, who I have known for about a year and a half now. We're 11 days apart in age and a lot alike in a lot of ways! :)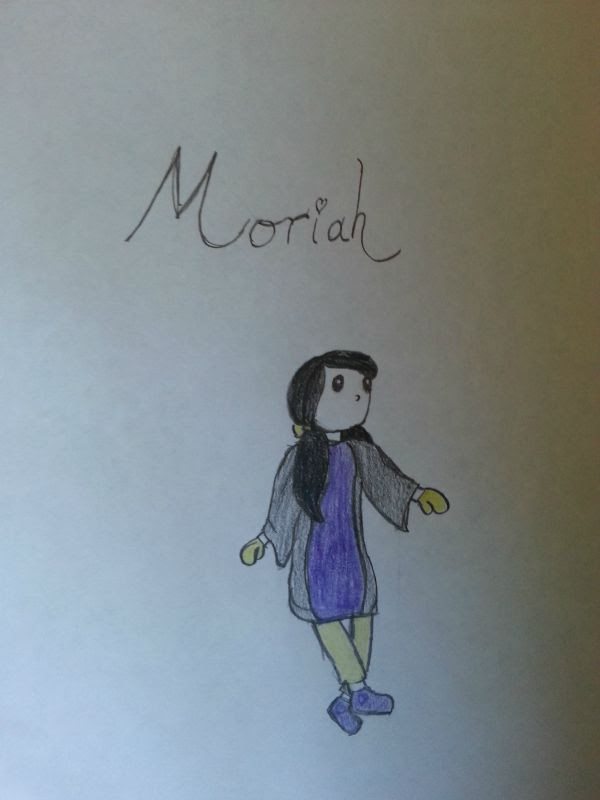 My friend, Moriah Tanjoco, who is actually 3 days older than Christine. Congratulations! You're famous! ;D
My friend, Patience Fulton; we've been friends for around 8 years now and hopefully 8 years from now we'll still be besties. :)
(Sorry this picture is so blurry; I thought it was sharper when I took it. :P)
To Mercy Fulton: I am so sorry. I'm not really sure what I was thinking when I designed your clothes. To be fair, it was of good intention. I didn't want to use the same color pencils on your outfit that I did on someone else's (which is why some of the outfits are weirder as time went on). :P
And of course, what I'm afraid it will look like if I meet any of my Internet buddies (Hint: I'm the one in yellow). Embarrassing or no, I'm still crazy excited to meet y'all someday!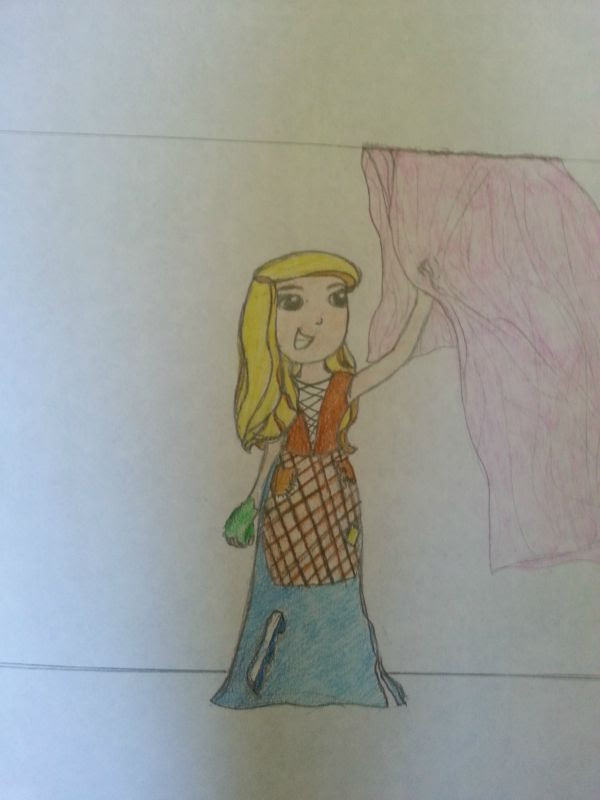 This wasn't based off anyone in the beginning, but as it got closer and closer to being finished, I realized I was thinking of it as Hannah (HisPrincess). So I dubbed it Hannah. :)
Can you see my pictures getting better over time from these doodles? I certainly can! Hopefully they'll advance a little more by next year. :)